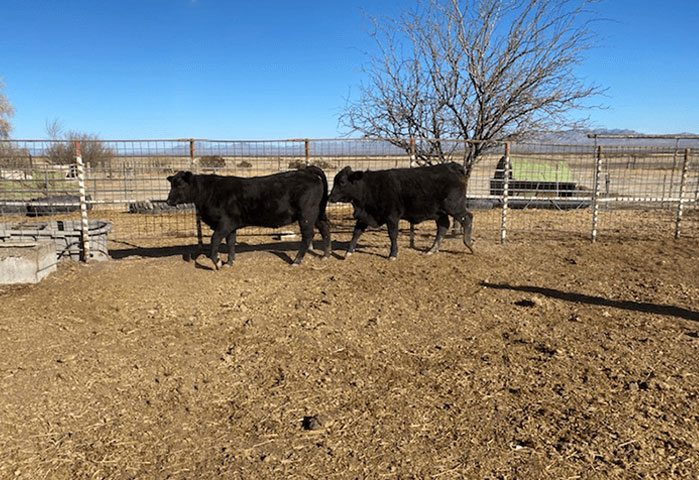 Alex Dees was a well-respected cattleman and rancher. At the height of his operation, he had nearly 1,000 head of Brangus cattle on his ranch in Yuma, AZ. Alex Dees was not only a long-time member of the International Brangus Breeders Association but was a recipient of their Pioneer Award. Alex Dees is synonymous with Brangus cattle.
Upon the death of Alex Dees, his lazy AD brand was transferred to the Foundation, where it resides today. Since Brangus cattle was a big part of Alex Dees, the Foundation had a goal to own cattle and continue his legacy as a cattleman. Therefore, in March of 2020, the Foundation purchased two registered Brangus heifers from Parker Brangus. Larry Parker, the owner of Park Brangus, was a good friend of Alex Dees, and they also raise exceptional Brangus cattle. After the purchase, Parker Brangus donated boarding, feeding, and breeding of the heifers. The Foundation is grateful to Parker Brangus for their generous donation.
The Foundation will use the offspring of these heifers each year to grow the Foundation herd and raise funding for the Foundation's mission. The Foundation also has access to bull semen from some of Alex Dees Brangus Bulls. This semen will be incorporated into the Foundation's Brangus Breeding program. If you would like to get involved with the Foundation's cattle program by donating cattle, semen, supplies, feed, etc., please contact the Foundation.